Kitchens are one of the most important areas in our homes.
The majority of the time spent here goes into meal prepping. If your kitchen is not streamlined for efficiency, then you will find it to be challenging to reap the benefits of saving time on meal preparation.
People tend to think about the kitchen space when the idea of renovation comes to their mind, but we must consider all options and choose the one that is both cost-effective and functional in the long run.
Nowadays, homeowners incorporate versatile ideas while planning and decorating—regardless of your style, taste, or budget, the design should serve the purpose and continue to look fantastic.
When developing a kitchen design, we should prioritize both functionality and aesthetics and always keep the amount of space that you have in mind.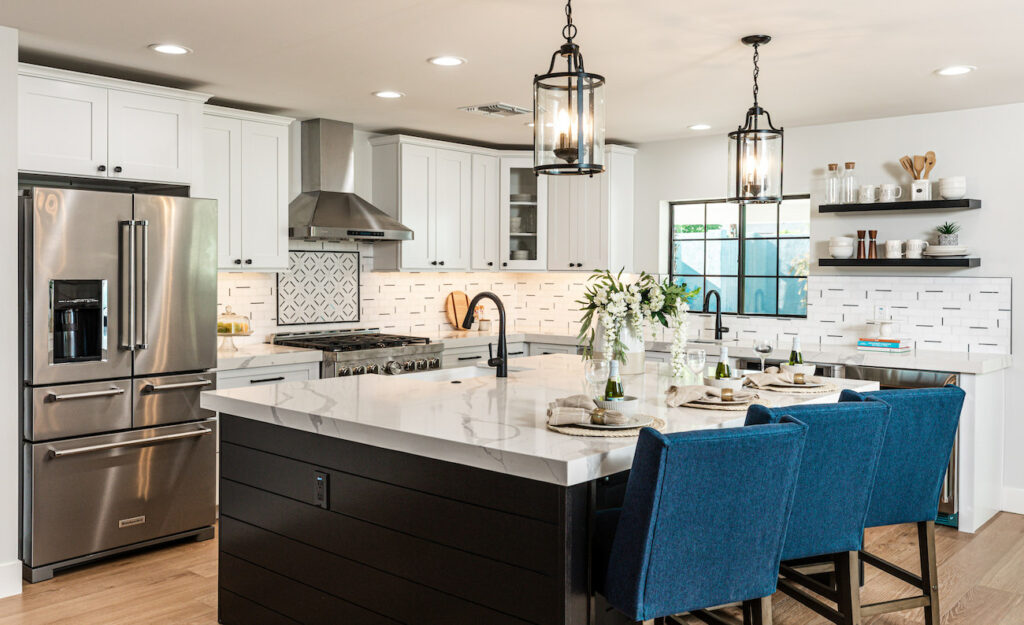 A flow theory kitchen can be designed for just about any space.
The work triangle can improve a kitchen's functionality by reducing the walking distance between the main cooking surface, sink, and refrigerator. To easily and consistently prepare food, we need to establish and design the kitchen in such a way that the work triangle is maintained for ease of meal preparation.
The general rule of thumb is that the sum of the three distances should be no more than 26 feet.
When we think of the workstation, it is more than just a place with a large sink. It is the heart of the home where we can carry out all of the kitchen activities. It should be both stylish and functional, allowing you to prepare, cook, entertain, and serve all in one location.
We must keep a few things in mind that will allow accessibility.
Preparation and Serving Area
Let's face it, a kitchen does not exist without countertops. Most designers recommend that a kitchen should have a total of 158 usable inches of countertop for a medium-sized kitchen. Is one of the most important areas where the main preparation prior to cooking takes place.
A countertop with adjustability will allow you to move more freely while working. Having enough counters installed will help ensure that you have plenty of prep space and entertaining space for those large family gatherings.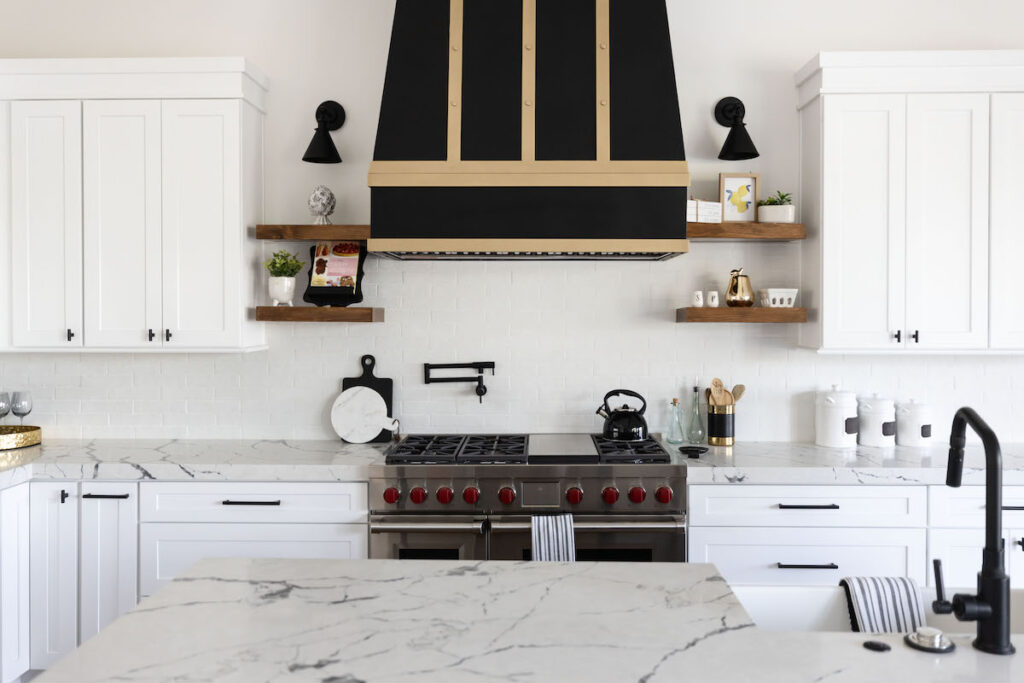 Storage
Do you have adequate storage? We must always ensure that we have enough storage in the kitchen area. You can never have too much storage space.
It is recommended to include all of the pull-out cabinets, in-drawers, and dividers for storing knives, spoons, and plates, among other things, so that they can still be accessed without using the counter space.
Cooking Area
Where the actual cooking takes place and where the stove is installed. It should be built adjacent to the prep zone so that the workflow can be maintained and all the herbs, oils, spices, and so on can be easily added while cooking.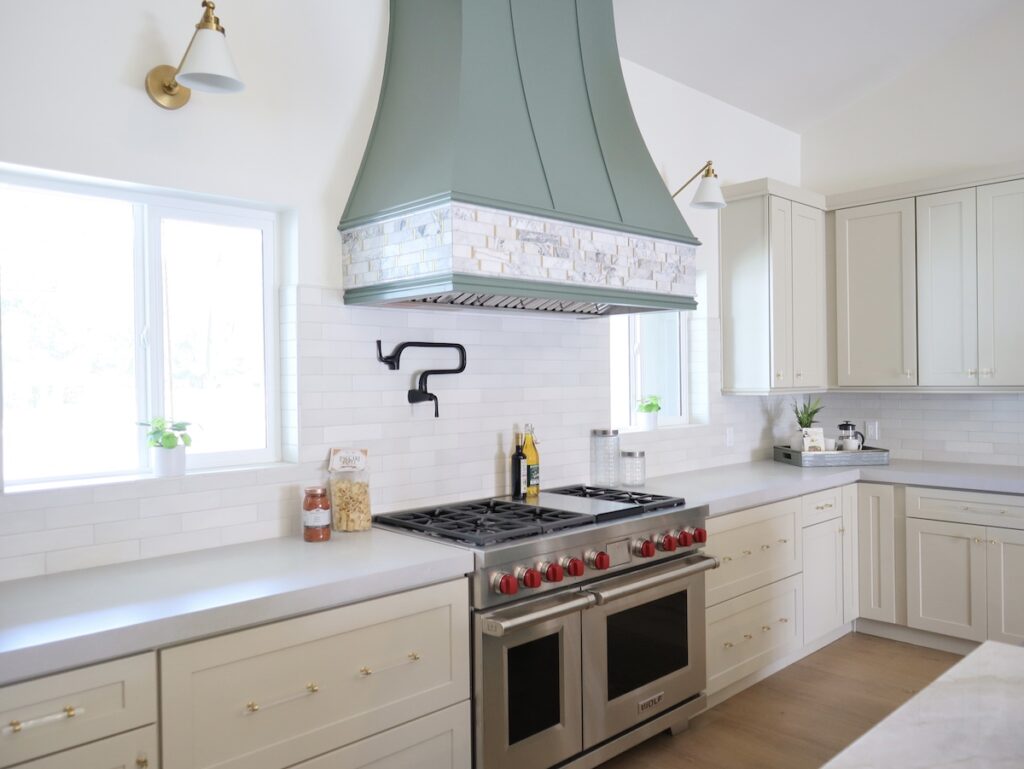 Sink and Dishwasher
The sink should have a landing area of at least 24 inches on one side and 18 inches on the other. A classic setup with the dishwasher on one side of the sink and a pullout cabinet for compost, trash, and recycling on the other side makes kitchen cleanup easier.
The location of your sink and dishwasher should be located away from the prep zone to avoid cross-contamination because all washing and cleaning of ingredients and dishes will be done here—but it should be close to the clean storage area.
Add a waste bin or garbage area near the clean-up area for disposable items.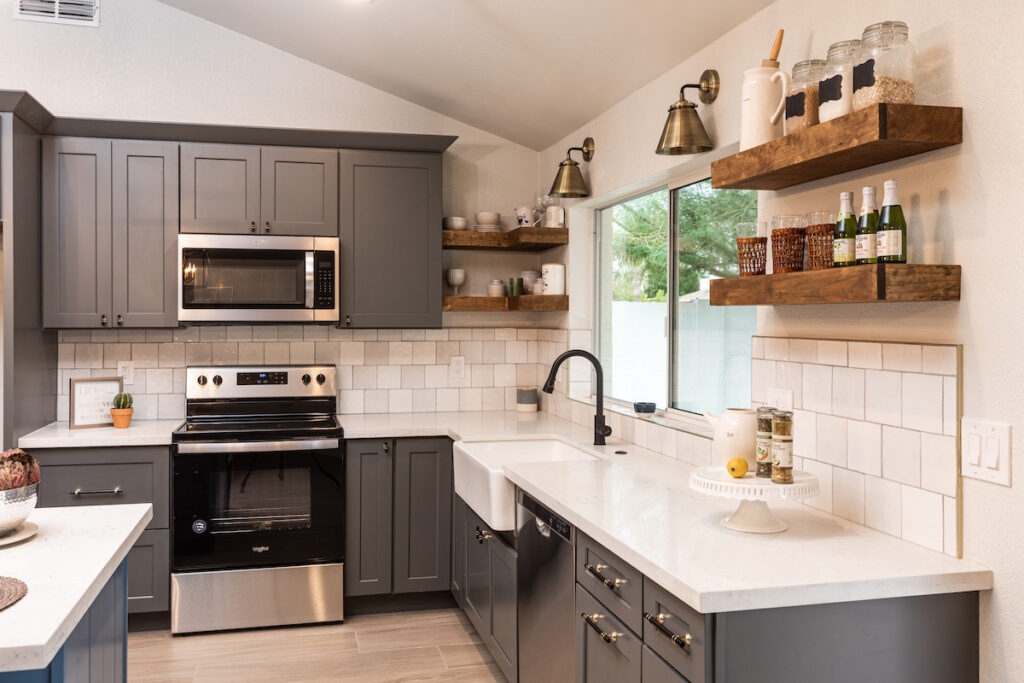 After we finish with the functionality, we move on to the aesthetics of kitchen design.
To begin, install a pull-out drawer to store items and declutter the counter space. Extend the cupboard space all the way to the ceiling to increase storage space.
For extras, you can add open shelves where you can display your favorite serve ware, which is both cost-effective and makes the kitchen appear larger.
You can add more illusion to the space by using glass, metallic, or wooden materials, as these reflective items will improve the appearance of your kitchen area.
Choose an open-design layout for your kitchen, whether it is small or large—it makes the appearance more spacious and not cramped, and it facilitates the flow of work.
One thing to remember is to have an open window built in the kitchen to allow the outflow of steam and the inflow of fresh air to ensure the area is not claustrophobic.
To add some color to the kitchen, add some plants and a herb station.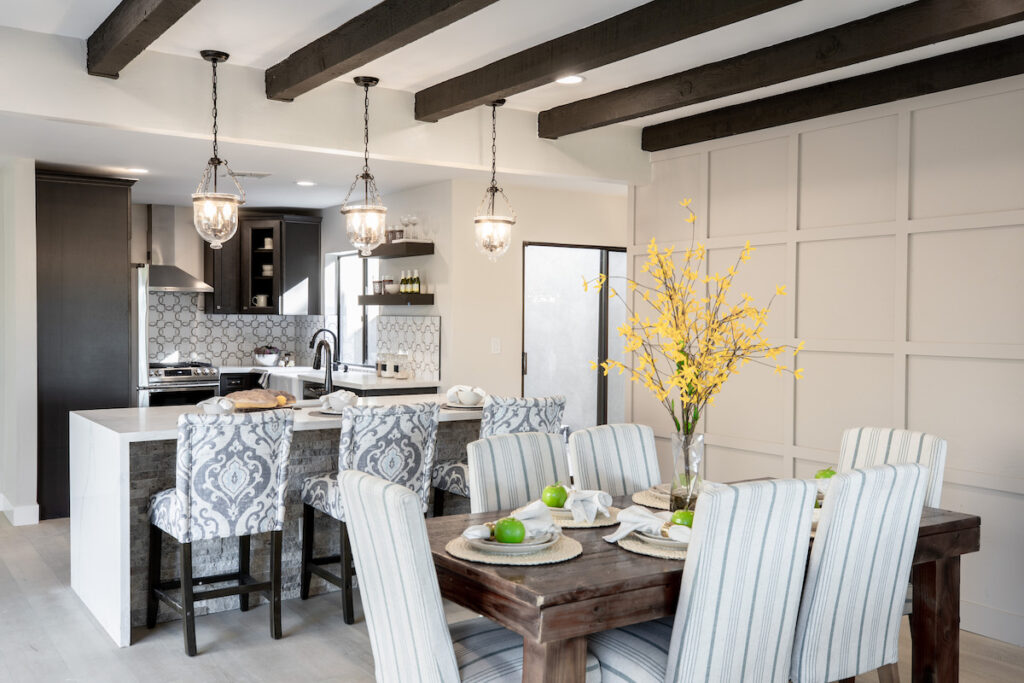 A lot happens when designing a kitchen space in any home.
If we keep the flow zone within the area and add some decorative items, our mission for a perfect kitchen area will be completed without much difficulty. So keep these pointers in mind whenever you are building or renovating this space in your home.
Ready to get started on your kitchen? Contact us.